Protecting children matters | Digital security – Virgin Media

Let's tackle the issues together
The digital world creates all kinds of exciting possibilities for your family, but, just like the real world, it also presents challenges that media providers, parents and Government must tackle head on.

We're listening
We've been chatting to our customers about the issues their families face in the digital world.*
84% told us they want to be in control of how people in their household access the internet
76% told us that they didn't like the idea of the government nannying their households internet usage
72% told us they didn't like the idea of ISPs censoring their connection

We also heard from our staff - after all, they too are parents, aunts, uncles, sons and daughters.
To encourage them to speak openly about these sensitive issues, we've protected their identities with the help of a few 'friends'. Click on the video to hear what they told us.
Or, you can read more about what our staff had to say
Having the talk - a conversation about keeping kids safe online

Report inappropriate material
If you've seen inappropriate material online or on the telly, you can report it here

And we're acting
We know it's tricky to always see what your kids are up to online, especially when it's so easy to connect personal devices such as phones, TVs and games consoles to the web. These devices are all used in different ways, which means it takes a slightly different approach to monitor each one successfully.
Take mobile phones for example. We know these are often bought for family members, so, unless you tell us not to, we'll block age-restricted sites (like pornographic and gambling sites.) If you have our broadband, we give you free Parental Controls software so that you can decide what you think is safe and what isn't.
But it's a shared responsibility
By providing digital media, we realise we have a responsibility to give our customers all the help they need to make their family feel safe.
However, we must also be honest with parents. Although we will always do our best to provide you with excellent parental control tools, they will only work effectively if you, as parents, take the time to learn how to use them and make sure your kids are using them too.
Below is a little more about the tools we provide.
For Broadband we…
Provide market leading parental controls software free of charge to all cable customers
Let parents automatically block any site for any period during the day
We provide new cable broadband customers with an 'active choice' on whether to install controls at the point of activating their service

Block access to sites hosting illegal and harmful material identified by the Internet Watch Foundation and UK law enforcement

Install our free Parental Controls software
More about parental controls
Need help installing our parental controls?
Watch our step-by-step help video
For TV we…
Apply default PIN protection on all our set top boxes
Use PIN entry to stop children accessing any
- 12-rated or above shows on demand before 8pm;
- 15-rated or above shows before 9pm;
- 18-rated or above shows before 10pm, as well as all premium channels
Provide parents with flexibility to extend PIN protection to any channel or app on our platform
Offer the option to hide adult channels on our EPG and guide
For Mobile we…
Block access to 18-rated content on all pay as you go and pay monthly mobile phones until users verify their age
Block access to 18-rated content on Virgin Media provided public access Wi-Fi services

Top five tips for parents
Virgin Media has worked with the UK Council for Child Internet Security (UKCCIS) to develop five top tips for parents regarding child safety.
1. Use parental control software and consider using filtering options, monitoring and setting time limits for access to chat
Install our free Parental Controls software
2. Set safe search filters and lock this on for a particular desktop computer, laptop or mobile
3. Talk to your child about who they're talking to online and encourage them to think before talking to people they don't know in person
4. Set clear guidelines for your children about what is OK to share about themselves and about your family
5. Be aware of the amount of time spent online and set boundaries around your child's use
Get more advice at: thinkuknow.co.uk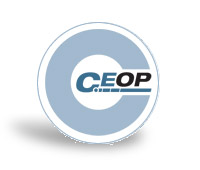 Virgin Media also works in partnership with the Child Exploitation and Online Protection Centre (CEOP) – the UK's national law enforcement agency dedicated to tackling child exploitation online.
Visit: ceop.police.uk/safety-centre

* Source: 29 March 2011; Howdo Research for Virgin Media Marketing & Insight team