Amazing apps from Virgin Media

Internet Security
12 months free security for our broadband customers
We're offering our broadband customers 12 months of security, worth £79.99*, for free. Yup, that's a healthy saving indeed. And you don't even have to give your card details.

Not a customer?
You need Virgin Broadband to start using these apps.
Stay secure online

Whenever you go online you want to be completely protected from internet baddies like viruses and spyware. Malicious attacks can target your personal and financial information, as well as causing damage to the files and software on your devices. It's serious stuff. That's why we've partnered with industry experts F-Secure® to offer you an outstanding new security product, F-Secure SAFE.

Why F-Secure SAFE?
F-Secure uses award winning cloud based technology to protect you against online threats - not just the ones we already know about but the latest net nasties too. It also has parental controls to stop your kids from seeing unsuitable content like pornography, gambling sites and violent images.
And here's the really clever part. F-Secure SAFE works with up to 5 devices, including PCs, Macs, smartphones and tablets, so you're protected wherever you go.
Not only did F-Secure win the AV Test award for Best Protection 2012, but they consistently rank within the top three in independent security product tests. We think this award winning track record makes them the perfect match for our award winning broadband.


* Value correct as of 23/10/2013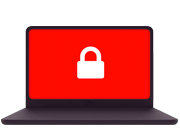 Get increased protection with Web Safe

For an extra level of protection be sure to switch on Web Safe, which is included in your home broadband package. It works with any device that connects to your broadband, helping to block harmful and inappropriate sites before they reach your router. It's a brilliant companion to F-Secure SAFE and will help you stay as safe as possible.

Other ways to protect your family
We've got lots of useful tips for digital parents in our handy web app, Switched On Families.