My Offers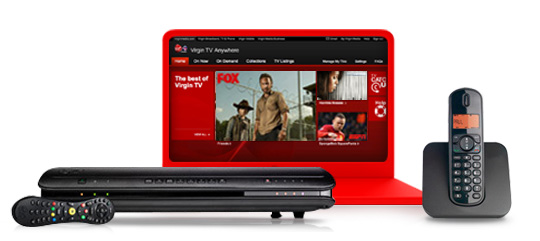 Brilliant deals for you


We're always looking to make your experience with us even more rewarding. That's why we've lined up a range of great deals and enticing offers designed especially for you.

It's just our little way of saying thanks for being with us. Sound good? Just sign in to see what's waiting for you.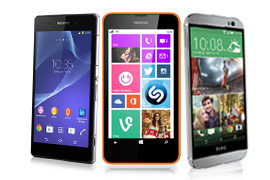 Super savvy savings on Pay Monthly mobiles

That's £5 off every month for 24 months and an extra £4 a month when you take our Premiere tariff on selected phones.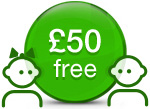 Get £50 free when you refer a friend
Fancy getting a little something, for doing next to nothing? If you're a Virgin Media cable customer simply introduce a friend to us and we'll give you £50 off your bill and give them free installation.

More offers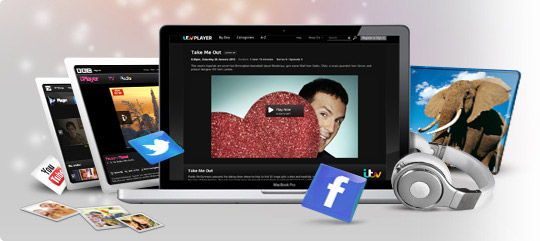 The UK's fastest broadband
Want to go faster, or add broadband to your package? With our broadband you'll get:
Speeds of up to 120Mb
No hidden charges for downloading lots
Virgin Media Security included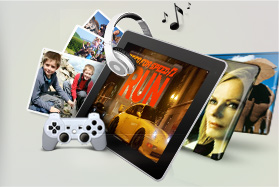 Make the most of your Virgin Broadband
There's so much you can do with the UK's fastest broadband. We've got lots of tips, tweaks and clever stuff to help you get the most out of your superfast connection
More offers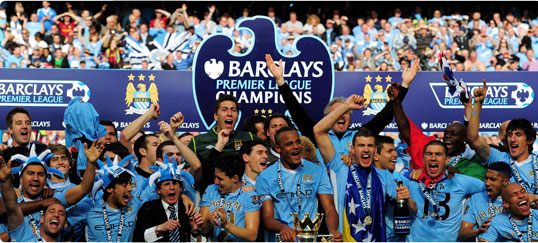 Get the Premier League in your lounge
Enjoy every tackle, every goal and every game of the Barclays Premier League season on Virgin Media with our Sky Sports package. You'll get all the action you can handle on 5 Sky Sports channels, not to mention Sky Sports 1 and 2 in mind-blowing HD.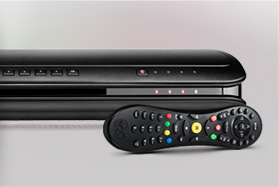 Our TiVo boxes
With TiVo it's so easy to find your favourite programmes, discover brand new ones and record them all from anywhere in the world. You can even record three shows while watching something you recorded earlier.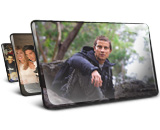 Our channels
With over 200+ channels to choose from, there's always something to watch.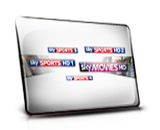 Sky Premium channels
Watch the latest Hollywood movies and world class sport.
More offers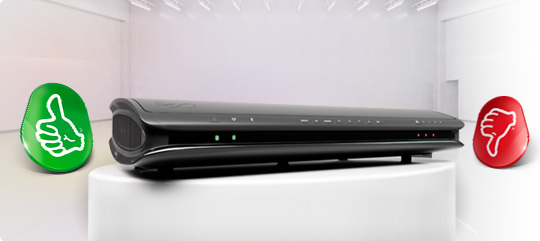 Meet our TiVo box
We think TiVo® is the best way to watch TV ever, so we've put together some great value TiVo deals for our existing customers. With TiVo you can:
Record 250 or 500 hours of TV
Record three channels while watching something you've recorded
Get apps like Facebook on your TV
And there's free 500GB TiVo box activation worth £49 (installation costs £49.95)
You won't get this with any other box...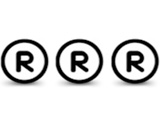 Record three channels
Record three channels while you watch something you've already recorded.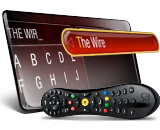 Intelligent search
Quickly search through hundreds of channels by title, actor or director.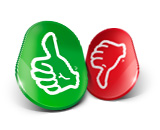 Suggestions
Your TiVo box remembers what you like and what you don't, so it can suggest new things you're likely to love.
Upgrade to TiVo now and get a 500GB TiVo box for just £49.95, plus an extra £5 a month
How much does the TiVo box cost?

Activation fees
Monthly fee (per box)
TiVo 500GB
(stores around 250 hours of standard TV)
Free
(worth £49.95)
£5
TiVo 1TB
(stores around 500 hours of standard TV)
£49.95
£5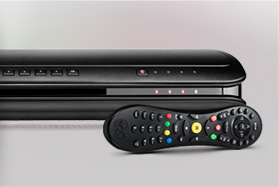 Take the TiVo tour
Learn more about Wishlists™, intelligent searches, apps and all the other clever stuff TiVo can do.
See at a glance the channels in each of our packages (M, M+, L and XL), including HD channels. To add more channels to your package, see our TV Offers
Channel

Category

60+ channels and 5 HD Channels

100+ channels and 6 HD Channels

135+ channels and 6 HD Channels

200+ channels and 32 HD Channels

Alibi HD
Entertainment
BBC One HD
Entertainment
BBC 2 HD
Entertainment
Cartoon Network HD
Kids
Channel 4 HD
Entertainment
Channel 5 HD
Entertainment
Comedy Central HD
Entertainment
Dave HD
Entertainment
Discovery HD
Factual
E4 HD
Entertainment
Eden HD
Factual
ESPN HD
Sport
Eurosport HD
Sport
Eurosport 2 HD
Sport
Film4 HD
Movies
FOX HD
Entertainment
Good Food HD
Lifestyle
ITV HD
Entertainment
ITV HD 2
Entertainment
ITV HD 3
Entertainment
ITV HD 4
Entertainment
MTVN HD
Music
National Geographic HD
Factual
NHK World TV HD
News
Sky 1 HD
Entertainment
Sky Arts 1 HD
Lifestyle
Sky Arts 2 HD
Lifestyle
Sky LIVING HD
Entertainment
Syfy HD
Entertainment
TCM HD
Movies
TLC HD
Entertainment
Watch HD
Entertainment
4Music
Music
4Seven
Entertainment
5 USA
Entertainment
5 USA +1
Entertainment
5*
Entertainment
5* +1
Entertainment
Alibi
Entertainment
Alibi +1
Entertainment
Al Jazeera English
News
Al Jazeera Arabic
News
Animal Planet
Factual
Animal Planet +1
Factual
Attheraces
Sport
ARY News UK
News
BBC FOUR
Entertainment
BBC News
News
BBC ONE
Entertainment
BBC Parliament
News
BBC THREE
Entertainment
BBC TWO
Entertainment
Best Direct
Shop & Play
BID
Shop & Play
Bio
Factual
Blighty
Factual
Bloomberg
News
Boomerang
Kids
Boomerang +1
Kids
British Eurosport
Sport
British Eurosport 2
Sport
Cartoon Network
Kids
Cartoon Network Too
Kids
Cartoonito
Kids
CBBC Channel
Kids
CBeebies
Kids
CBS Action
Entertainment
CBS Reality
Entertainment
Challenge
Entertainment
Challenge +1
Entertainment
Channel 4
Entertainment
Channel 4 +1
Entertainment
Channel 5
Regional
CITV
Kids
CNBC
News
CNN International
News
Comedy Central
Entertainment
Comedy Central +1
Entertainment
Comedy Central Extra
Entertainment
Create and Craft
Shopping
Crime & Investigation
Factual
Dave
Entertainment
Dave ja vu
Entertainment
Discovery Channel
Factual
Discovery Channel +1
Factual
Discovery History
Lifestyle
Discovery History +1
Lifestyle
Discovery Science
Lifestyle
Discovery Science +1
Lifestyle
Discovery Shed
Lifestyle
Discovery Turbo
Factual
Disney Channel
Kids
Disney Channel+1
Kids
Disney Junior
Kids
Disney XD
Kids
Disney XD +1
Kids
DMAX
Lifestyle
DMAX +1
Lifestyle
E! Entertainment
Entertainment
E4
Entertainment
E4 +1
Entertainment
Eden
Factual
Eden +1
Factual
ESPN
Sport
ESPN America
Sport
ESPN Classic
Sport
Euronews
News
Extreme Sports
Sport
Film4
Movies
Film4 +1
Movies
FOX
Movies
France 24 English
News
France 24 French
International
GOLD
Entertainment
GOLD +1
Entertainment
Gems TV
Entertainment
God Channel
Entertainment
Good Food
Lifestyle
Good Food +1
Lifestyle
Heat
Entertainment
HISTORY
Factual
Home
Lifestyle
Home & Health
Lifestyle
Home & Health +1
Lifestyle
Home +1
Lifestyle
Horror channel
Entertainment
Ideal World
Shop & Play
I.D+ 1
Factual
Investigation Discovery
Factual
ITV
Entertainment
ITV +1
Entertainment
ITV2
Entertainment
ITV2 +1
Entertainment
ITV3
Entertainment
ITV3 +1
Entertainment
ITV4
Entertainment
ITV4 +1
Entertainment
Jewellery Maker
Shop & Play
Kerrang
Music
Kiss
Music
Liverpool FC TV
Sport
Magic
Music
Military History
Factual
More 4
Entertainment
More 4 +1
Entertainment
Motors TV
Sport
Movies 24
Movies
Movies 24+
Movies
MTV
Music
MTV BASE
Music
MTV DANCE
Music
MTV HITS
Music
MTV ROCKS
Music
Nat Geo Wild
Factual
National Geographic
Factual
National Geographic+1
Factual
NDTV
News
Nick Jr 2
Kids
Nick Junior
Kids
Nick Replay
Kids
Nickelodeon
Kids
Nicktoons TV
Kids
PBS America
Factual
Pick TV
Entertainment
price-drop
Shop & Play
Q
Music
Quest
Entertainment
Quest +1
Entertainment
QVC
Shop & Play
Really
Lifestyle
Rishtey
Lifestyle
S4C
Entertainment
Sky1
Entertainment
Sky2
Entertainment
Sky Arts1
Lifestyle
Sky Arts2
Lifestyle
Sky Living
Entertainment
Sky Living+1
Entertainment
Sky Livingit
Entertainment
Sky Livingit+1
Entertainment
Sky News
News
Sky Sports News
Sport
Smash Hits
Music
Sony TV Entertainment
Entertainment
SET SAB
Entertainment
Speed auction
Shop & Play
Style
Lifestyle
Syfy
Entertainment
Syfy +1
Entertainment
TCM
Movies
TCM 2
Movies
The Africa Channel
International
The Box
Music
The Community Channel
Factual
Tiny Pop
Kids
TLC
Entertainment
TLC +1
Entertainment
True Entertainment
Entertainment
True Movies 1
Movies
TV5
International
UMP Movies
International
Universal Channel
Entertainment
Universal Channel +1
Entertainment
VH1
Music
Vintage
Music
VIVA
Music
Watch
Entertainment
Watch +1
Entertainment
Yesterday
Factual
Yesterday +1
Factual
Zee Cafe
International
Zing
International
More offers
Unlimited weekend calls for all!
Plus get all this with all Virgin Phone Talk plan
Inclusive calls to UK landlines, Virgin Mobile numbers and 0870 numbers
Free voicemail
Free directory enquiries
Save on line rental. Good call.
If you pay 12 months' line rental upfront for the discounted rate of £120, you'll save £46.80 over the year. Just call us on 0845 650 7777* to start saving.
Phone talk plans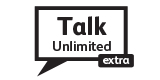 Talk Unlimited Extra
Unlimited any time calls to UK landlines, all mobile networks and more.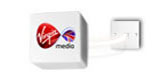 Talk Evening & Weekend
Unlimited evening and weekend calls to UK landlines and Virgin Mobiles.
More offers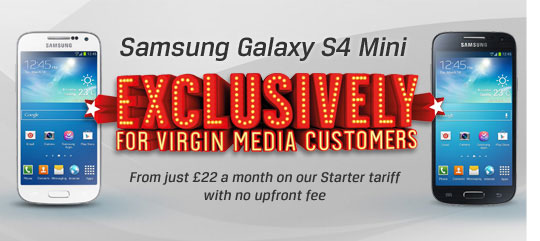 Take 1000 extra minutes on us
Fancy getting more chat for your change? Then choose a phone that gives you 1000 extra minutes for free!
Simply choose one of our four fab phones, the BlackBerry® Bold 9790™, Motorola Razr I, Samsung Galaxy SIII Mini or Nokia Lumia 720 on our Starter tariff for just £19 a month.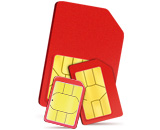 Go unlimited with SIM only
Our VIP tariff gives you unlimited minutes, data and texts for just £15 a month.
More about SIM Only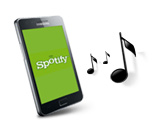 More offers