TiVo – Discover TiVo – Search Browse | Virgin Media

Search & Browse, then find
Know what you want to watch? TiVo will find it. Looking for inspiration? TiVo will provide it. Discover how TiVo makes sure you always have something great to watch.
Existing customers
Upgrade to one of our great Collections
Upgrade now

Tell TiVo what you want to watch
With up to 175 channels and thousands of hours of on demand shows, it's sometimes hard to find exactly what you want to watch. Our smart little box makes it easy.
Find things quicker and easier without having to channel hop or scroll endlessly through the TV Guide. Your TiVo service will help you search specifically for anything – from your favourite shows to actors and directors, in a way no other TV service can.
For example, you can search for a show you like, select it and find out more about the people who starred in it. Then you can select one of the actors. Then find out what else they've been in. And then watch that.
As well as searching through the listings for what's on now, or coming up later, it'll search through all the great things you have available to you from Catch Up TV to TV On Demand and even to web content like YouTube.
See how you can search by actor, director or genre to find the shows you like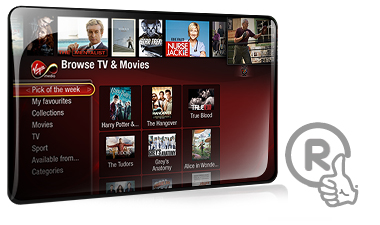 Not sure what to look for? Have a Browse
You know those times when you think there's nothing on TV? Well, there probably is, you just haven't found it yet. That's where the TiVo service can help. Get instant inspiration when you browse by theme or by genre and see what fits your mood.
Fancy a laugh? Browse our Comedy folder and you might find the whole first series of The Inbetweeners, ready to watch right now on demand, or see Misfits is just about to start on E4 or that a new series of Top Gear starts on Sunday. If the show's coming up in the future, you can press the 'Record' option and save it for later.

Travel back in time
We know what it's like to miss your favourite show. If you've forgotten to record it, relax. Your TiVo box lets you scroll back in time using your TV Guide and watch any ITV, Channel 4 and Channel 5 programme from the last seven days that displays a Catch Up TV symbol.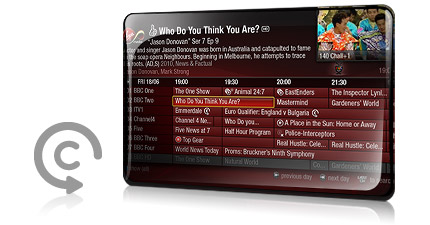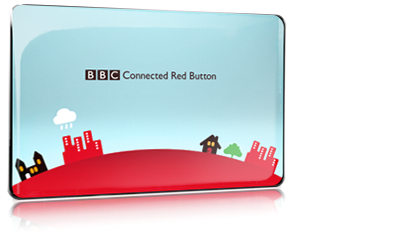 There's more fun on the Red Button
When you see a little red button on your TV screen, you're in for a treat. That's your cue to press the Red Button on your TiVo remote and access a load of additional services for that channel.
For example, you'll find BBC iPlayer, News and Sports via the Red Button on all BBC channels and additional live sports coverage on Sky Sports 1, 2, 3, 4 and Sky Sports F1. Very cool.
Now you've mastered Search & Browse, have a look at clever stuff and Suggestions.
See the clever stuff
Cabled areas only. New 12-month minimum term contract applies. Installation fee. TiVo box remains property of Virgin Media. Further legal stuff applies.
TiVo and the Thumbs Up logo are trademarks or registered trademarks of TiVo Inc. and its subsidiaries worldwide.
Free activation when you take a 500GB TiVo box as your first box. Installation fee (£49.95) applies.