Snapfish prints

Up to 100 free Snapfish prints!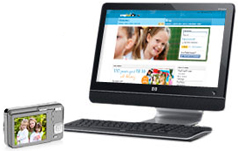 These days it's easy for your favourite photos to end up on a hard drive and never see the light of day again. So we've teamed up with Snapfish to make printing your photos easy and free!1
It's just one of the treats that's included with your Virgin Media broadband package, and it's open to both new and existing customers.

New to Snapfish?
No problem. Getting your free prints is as easy as one, two, three.
Head over to the Snapfish and Virgin Media offer page
Choose the photos you want to print (you can even edit them if you want to)
Snapfish will deliver the prints to your door!
Already used Snapfish with us?
Because of a Snapfish update, you'll need to reset your password by clicking here and following the on-screen instructions if you've used the service before. If you've already changed your password, simply head over to Snapfish and log in. After that you won't ever need to come via My Virgin Media to get to Snapfish again!
1 Photo sizes: free prints are for 6" x 4" prints only. Other sizes are available but may incur additional charges.