The Virgin Media Hub & Super Hub | Broadband tips – Virgin Media

The Virgin Media Hub and Super Hub

Meet our wireless routers. They work with wired and wireless networks, and can connect more than 20 different devices at once. Come and take a closer look.
Existing customers
Upgrade to one of our great Collections
Upgrade now

The Virgin Media Super Hub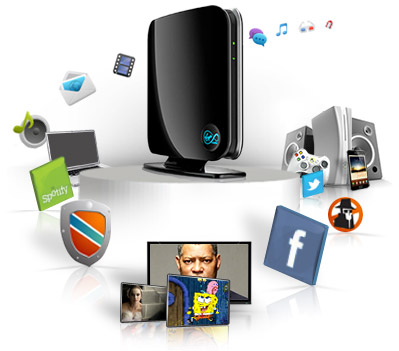 Our most advanced wireless router
Our fastest wireless connection is capable of more than 100Mb (depending on your broadband package); that's 7x faster than the UK average.
Packed with the latest wireless 'N' technology to support fast data transfers, real time HD media streaming and gaming downloads. You can also have a wired connection if you want to because it comes with four ports which lets you connect up to four devices using an Ethernet cable.
More about wireless N technology
Plug in all your devices
The Virgin Media Super Hub lets you connect more than 20 different devices so you can play games, download files and stream music simultaneously – and all at rapid speeds.
It's also 5GHz compatible (unlike BT's Home Hub 3 and routers from other providers). 5GHz is a less congested frequency, so you get faster wireless performance for all your gadgets.
Stay safe
Don't come a cropper on the web. The Virgin Media Super Hub features the latest secure encryption technology to protect you from any unwanted intruders. You just set a password so that only you and your loved ones can use it.

The Virgin Media Hub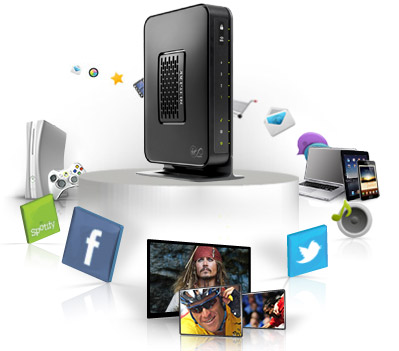 Fast speeds, fantastic range
The Virgin Media Hub uses the latest wireless technology, called wireless 'N', to send a strong and reliable signal throughout your entire home to all your devices at the same time. So you're still getting superfast broadband speeds, plus the freedom of connecting wirelessly!
Modem + router = space saving
The Virgin Media Hub is a modem and router all rolled into one, giving you all the equipment you need to get online in one little box. Which means you save extra space in your home for other exciting things!