No online connection | Broadband tips – Virgin Media

I can't connect!

If you're having trouble connecting to your Virgin Broadband, don't throw your computer out the window in frustration. Take a look at our top tips to help you get connected – and stay connected.
Existing customers
Upgrade to one of our great Collections
Upgrade now

Why can't I get online?
If you can't get online, there's often a simple explanation. Try these simple steps to fix your connection.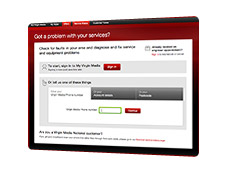 1. Check our service status
Our service status lets you check for known problems in your area. It also lets you run simple tests to fix your connection or book an engineer to visit.
Go to our service status page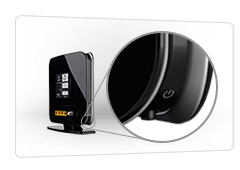 2. Restart your equipment
If all your leads are connected and you're still having no joy, try restarting both your computer and Virgin Media Hub or Super Hub to help run important diagnostics checks.
How to restart your equipment properly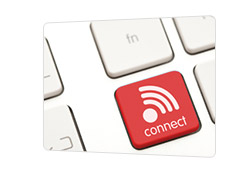 3. Test your wireless connection
If you're connecting using a wireless connection, make sure that you haven't accidentally turned off the wireless switch on your laptop!



I can't go wireless!
If you're having trouble with your wireless connection, see if these quick fixes do the trick.

My broadband's too slow!
Not getting the zip you'd expect? Try these top tips to make sure you're ready for speed.

A note about broadband speed testers
Web-based speed testers are a quick way to check your home broadband is running in tip-top condition, but they're not always accurate. Most speed test sites are hosted on servers that are on different parts of the internet. They measure how fast it takes data to reach them from your computer, so it's not really measuring how fast the connection to your home is. They can also give slower results if you're running the test at a busy time of the day or on a computer with a wireless connection.
Want to make sure you're going as fast as you can