Connect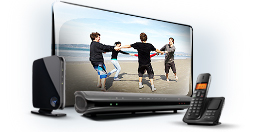 At Virgin Media, we think one good turn deserves another. So if you think a friend would enjoy superfast broadband and a feast of digital TV channels as much as you do, refer them to Virgin Media and you'll get £50 off your next bill. Plus, we'll install their services for free (saving them £49.95).

Get your reward in 3 easy steps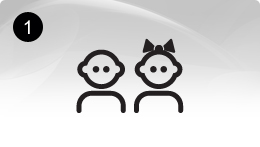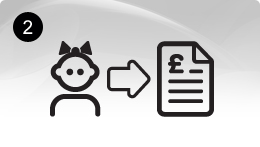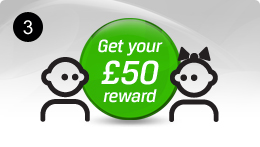 Sign in to My Virgin Media and enter your friend's details. We'll then email them with your account details, which they'll need to quote when they place their order

Your friend orders their Virgin Media cable package either online or over the phone, quoting your account details.

They'll get free installation (worth £49.95) and as soon as their services are installed, we'll knock £50 off your next bill.

Ready to get started
Prefer not to sign in this time? It's much easier if you do as we'll have all your details to hand, but if not you can also Refer a friend here.

Frequently asked questions

What Virgin Media services does this offer cover?
Refer a friend works for any cable service, that's superfast broadband, digital TV and home phone. Your friend can choose any package they like, including any of our great value Collections too. There are a few offers that the Refer a friend offer does not work with including Mates Rates, My Rates, Tribe, Partner Rates and any contract less than 12 months.