My Virgin Media
Come on in to My Virgin Media
Sign in to pick up your Virgin Media Mail and manage your Virgin Media account.
Sign in
Register
Customer News
Boxing: Brook vs Gavin

Order now to watch on Saturday 30th May at 5pm.


Calling rates made easy

Find out about the cost of calling service numbers.


Meet the Inclusives

Our way of giving you even more, for no extra cost.

Cable My Street

We're bringing superfast fibre optic broadband to 4 million new homes.


Sky Sports app is now on Android

Watch all the action at home or on the go.


Welcome to Worldbox

New channels from around the globe.


Sky Movies app is here for Android

Download the Sky Movies app for Android now.


Add Sky now!

You're just a few clicks away from Sky Sports action and Sky Movies favourites.


Discover more with Virgin Media

…our new look homepage is here!


Virgin Media Mail

Acceptable Use Policy is changing

TV updates

Your latest channel change news.


Welcome to Ball Street

Tune in now for all the action.

Chat to us via video

With SignSolutions.


Changes to local phone dialling

In Bradford, Brighton and Middlesbrough.


Fast forward your upgrade

It's so easy to add Sky Sports.


Watch Rudimental vs. Hospital Records live

@ Virgin Media V Festival 2014 on YouTube.

More action on the go...

...with Sky Sports and Sky Movies apps available now.


The Sky you love, now on the go...

...with TV Anywhere.


Keep your kids safe online

Internet Matters gives you all the info you need to tackle the big issues.


Virgin Media broadband is No 1

Our superfast broadband has scooped a multitude of broadband honours!

Our all new Big Bundles are here

And Virgin Media customers get first dibs


Introducing Virgin Media Cloud

A new way to store, access and share the files on your computer, smartphone and tablet.


New tools to help keep you safe online

Switched On Families, Web Safe and F-Secure SAFE.


Netflix

Stream Netflix on your TV with TiVo

SmartCall

Save money with our free SmartCall app.


Premier Sports just £7.99 a month

Order now to watch rugby, hockey, NASCAR, football and more.


You're getting award winning broadband

It's not us saying it. Check out our 3 new uSwitch awards.


Funny movies your thing?

We've got the broadest range of latest blockbusters.


Introducing F-Secure SAFE

Award winning internet security from F-Secure SAFE, free for 12 months.


Save £21 a year

Simply switch to eBilling from your paper bill.


Asian Mela free for a year

Get a year's free Asian Mela for you and a friend.


Hours of great entertainment

Sports, movies, HD, 3D there's more channels than you can shake your remote at.


Much more than just a service

Discover the extra little nuggets we throw in exclusively for our lovely customers.


Share the experience

Refer a friend
and get £50 off your next bill

Discover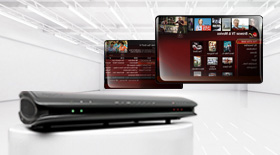 Discover TiVo®
Watch what you want, when you want and do a whole lot more with our brilliant TiVo service - see for yourself why we think it's the best way to watch TV ever.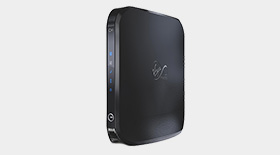 Discover Virgin Broadband
See what speedy broadband can do, get top tips to keep your broadband purring and watch your devices come to life in our interactive connected home.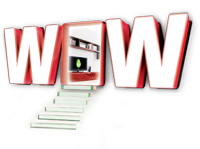 Just joined?
If you're a Virgin Media virgin, why not check out our Welcome hub and find out everything there is to know about your fab new service.