Sky Sports on the go
Score sports action at home or away
Been kicked off the TV at home? No problem. Now you can watch Sky Sports on your laptop or computer, iPad, iPhone or iPod touch in a coffee shop, a hotel room or even at work (if you can get away with it) – in fact, wherever you've got WiFi, 3G, 4G or a broadband connection in the UK.
Watch your sport as it happens or cherry pick your highlights on demand.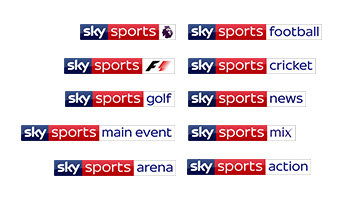 Live Sky Sports action
No matter where you are in the UK, as long as you've got a WiFi, 3G, 4G or broadband connection you can now watch up to 6 live Sky Sports channels depending on your package.
So whether your train breaks down, you stayed for that extra drink or it's just a sunny day, you'll never miss that vital decider again.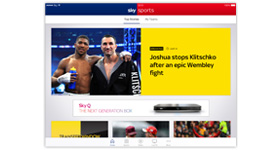 Sky Sports On Demand
Miss the game and can't wait for the highlights, or want to watch news and highlights of your team's win over and over again? With Sky Sports on demand shows you can – whenever you like, at no extra cost.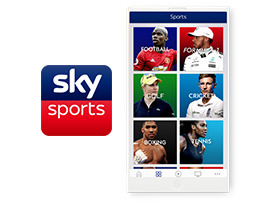 And now for the highlights…
Did you know, there's even more to using Sky Sports on the go than cheering on your team. You want to watch the news? You got it. You want to check out sporting video clips? Not a problem. In fact you can access all of this as well:
Newsreel highlights
The latest headline news and updates
Sky Sports News HQ Radio live
The latest sports opinions
Photo galleries
Leader boards, results and league tables
Fixtures and schedules