Value For Money

There's more to being with Virgin Media
Superfast fibre optic broadband isn't the only great thing about being a Virgin Media customer. It's all the little nuggets we throw in as standard. You know, those brilliant extras that set us apart from the rest.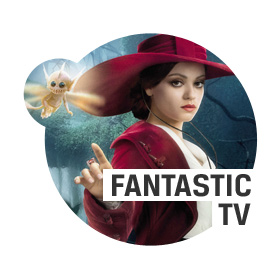 Hours of great entertainment
Sports, movies, HD, 3D – there's more channels than you can shake your remote at.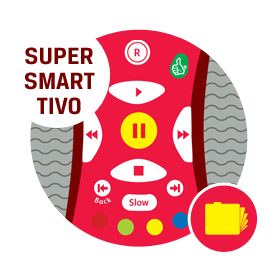 It's the only way to watch
Find out why we think TiVo is the best way to watch TV ever and then some.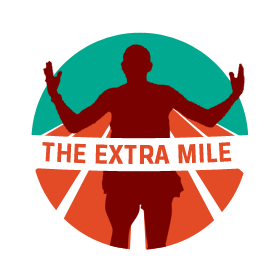 Much more than just a service

Discover the extra little nuggets we throw in exclusively for our lovely customers.

There are loads more reasons to be a Virgin Media customer just waiting to be explored.
The legal stuff
Thinking of joining?
Switching is easy
Call us on 0800 0643844

Offers

Come and see us
Best for broadband
Find out why we've been voted the UK's best broadband provider.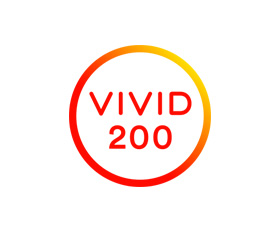 Are you ready to be moved?
We've unleashed VIVID – our next generation optical fibre.
VIVID is a whole new way to experience the internet. It travels at the speed of your life, up to 200Mbps, so you can see more, do more and have more fun. All brought to you by the magic in our cables, DOCSIS® 3.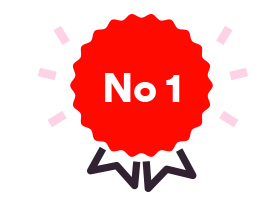 No 1 does it better
Get ready, something ultrafast is coming your way. According to Ofcom's report published in February 2015, we've officially got the fastest average broadband download speeds widely available in the UK#. And it's all thanks to our whizzy fibre optic cables. What's more, it's our sixth year running with that title. Not bad hey?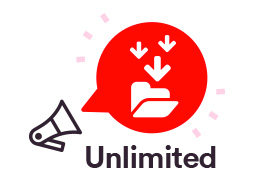 Unlimited downloads! No hidden charges
If you love to download stuff, then you're going to love this. With us you can download to your heart's content because when we say unlimited, we mean it. And unlike other providers we won't charge you a penny more.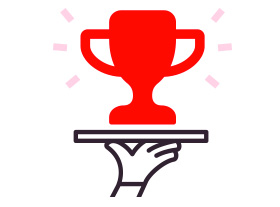 Winning speeds – how's this for the trophy cabinet?
No matter what you're up to online, we think our broadband is second to none. But you don't have to take our word for it. We picked up three titles at the 2015 uSwitch.com Broadband Awards – Best Broadband Provider, Best Customer Rated Broadband and Fastest Broadband.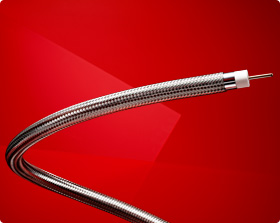 DOCSIS® 3 technology is the magic in our cables
Our specially designed cables are powered by DOCSIS 3 technology that shoots straight from the cabinet in the street into your house. These cables give you a better broadband experience than other widely available providers who use copper cables to reach your home. So you can juggle loads of data-hungry devices with a consistent stream of up to 200Mbps to your home.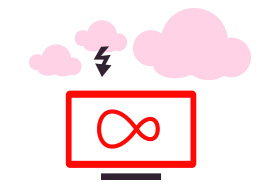 Storm-proof viewing on Virgin TV
We don't care what the weatherman says when the weatherman says it's raining. You'll never hear us complaining. Because Virgin TV comes to your home via a cable powered by DOCSIS 3 technology, so extreme weather won't play havoc with your TV picture.
The legal stuff
Thinking of joining?
Switching is easy
Call us on 0800 0643844

Offers

Come and see us
Hours of great entertainment
Sports, movies, HD, 3D – there's more channels than you can shake your remote at.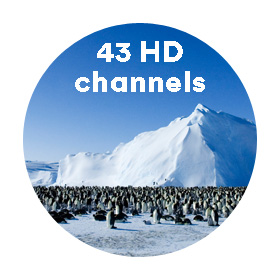 Watch up to 43 HD channels at no extra cost
Dip a toe into the exciting world of HD and experience sharper images and vibrant colour with more HD channels than ever before. BBC One HD, BBC Two HD, ITV HD, Channel 4 HD and Channel 5 HD are included in all our TV packages. So you can enjoy natural history shows and gripping dramas as they're intended – in stunning HD.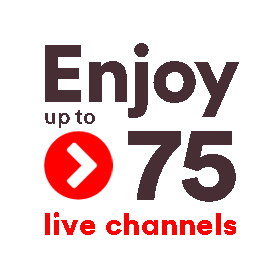 Sky Movies and Sky Sports – you can get Sky channels too
Thought you couldn't get Sky channels with us? Then think again – get loads of Sky channels included in your Virgin Media package and you can add up to 11 Sky Movies channels and 7 Sky Sports channels. Get your blockbuster fix with Sky Movies Premiere and Sky Movies Disney. Or if it's action you're after check out Sky Sports 1 and 2 in HD.

See what's available now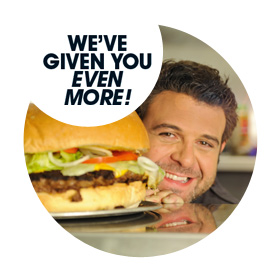 More channels – we've given you even more
We know our customers have a big appetite for entertainment, so this year we've served up a whole host of extra channels including TLC, BET, ID and Food Network, which are included in all of our TV packages, plus many more. Time to put your comfy pants on.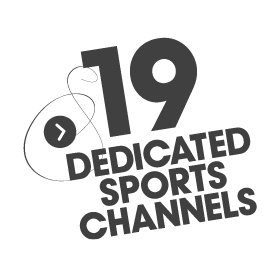 19 dedicated sports channels – whatever you're in to, we've got it covered
Whether you're a golf guy, a footie fanatic or just like to keep up with the latest stats and scores, we've a sports channel for you. Catch the action on 5 Sky Sports channels, Sky Sports News and Sky Sports 1 & 2 HD – as well as 4 British Eurosport channels and Extreme Sports to name a few. Score!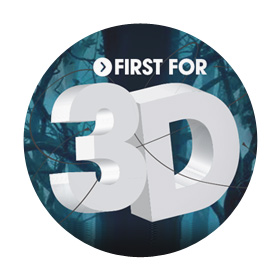 First for 3D
We're proud to say we were the first to bring 3D TV On Demand into the nation's homes. There's 3D content included in every package, like fascinating nature documentaries and 3D blockbusters. You can also rent 3D movies in Virgin Movies On Demand. You won't believe your eyes!
See what's available to rent now or go to Home> Catch Up & On Demand > Movies > on your TiVo box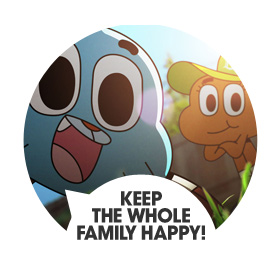 Keep the whole family happy
There's something for kids of all ages with Virgin TV. You can choose from up to 23 dedicated kids' channels, and we've got loads for the little ones to watch when they want in TV On Demand too.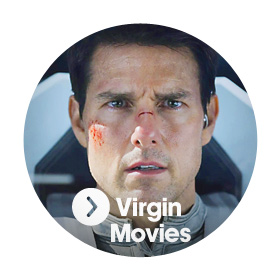 Virgin Movies direct to your home
Fancy a movie night? No problem. We've got the latest movies fresh from the cinema ready for you to enjoy whenever you wish. And because we think you shouldn't have to wait for your favourite films, most titles are available on Virgin Movies on the same day as their DVD release from just £2.99.

The legal stuff
Thinking of joining?
Switching is easy
Call us on 0800 0643844

Offers

Come and see us
Watch whenever, wherever
Make the most of your favourite shows on your own schedule.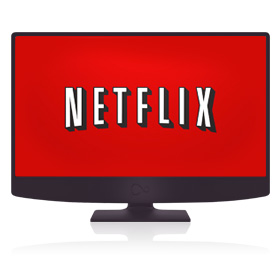 Watch Netflix on TiVo®
Here's a treat for all you movie buffs. If you're a Netflix subscriber, you can stream thousands of movies straight to your TiVo box. Of course, Netflix isn't only about movies. You can also catch great series like Breaking Bad, House Of Cards and Dexter.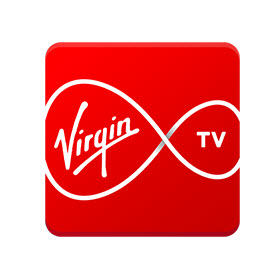 TV on the go with TV Anywhere
Why leave your favourite shows at home? Virgin TV Anywhere lets you watch your Virgin TV channels on your computer, laptop, tablet or smartphone. And it's not just live TV – you can also catch up on the shows you missed on demand on your computer or laptop. It's free with your Virgin TV package – all you need is WiFi.

Sky Movies on the go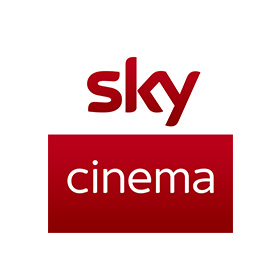 Did you know that if you subscribe to Sky Movies with Virgin Media, you can now use the fantastic Sky Movies website to watch 100s of movies at no extra cost, using your Virgin Media account? And you can enjoy Hollywood blockbusters your iPhone, iPad or iPod touch with the Sky Movies app.
All you need is a WiFi, 3G, 4G or broadband connection in the UK and you've got over 1000 blockbusters ready to go – all at no extra cost!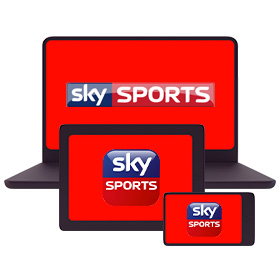 Sky Sports on the go
If you subscribe to Sky Sports with Virgin Media, you can now use the fantastic Sky Sports website to watch it all at no extra cost, using your Virgin Media account? And you can enjoy all the action live on your mobile or tablet iPhone, iPad or iPod touch with the Sky Sports app anywhere in the UK with a WiFi, 3G, 4G or broadband connection. You can even catch up with highlights on Sky Sports on demand. And what's more, you can have all of this at no extra cost!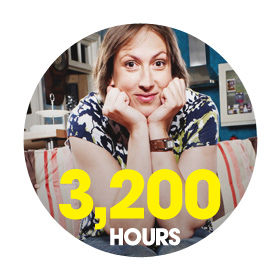 Thousands of hours of TV On Demand
We know that sometimes you just have to have what you want right now. Well with up to 3,200 hours of TV On Demand, that's exactly what you get. Whether you want a boxset marathon, need a good giggle or fancy a slushy romantic drama we've got something for you. And all at no extra cost.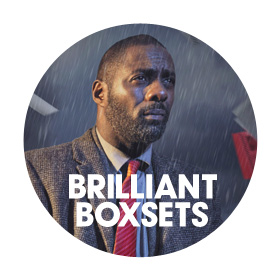 Brilliant Box Sets when you want
Whenever you fancy a Box Set marathon on your sofa, we have entire series of new and classic shows ready and waiting for you to watch On Demand.

Find out what's available or press Home then 5 and scroll to TV on your TiVo box.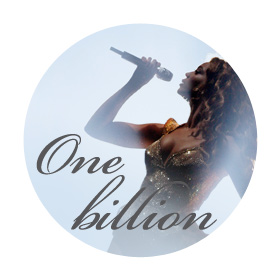 Catch up TV – fancy Saturday Kitchen for Sunday lunch?
Slept through your favourite show? With Catch Up TV you can watch the best of the last seven days' TV from BBC iPlayer, ITV Player, 4oD and more, direct on your TV when you finally wake up. You can find your programme On Demand by going to Home> Catch Up & On Demand.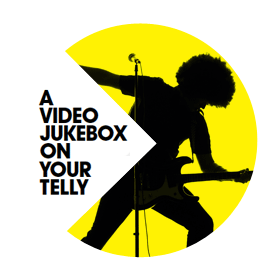 Music On Demand – a video jukebox on your telly
Music On Demand lets you watch the biggest and best music videos when you want on your TV at the touch of a button, from just 29p per video or at no extra cost with TV XL. Whether you love The Stone Roses or Justin Bieber, there's something for every music fan.

Demand more info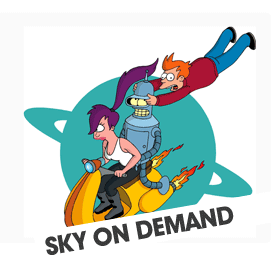 Sky On Demand – catch Sky shows when you want
Lost track of time when Futurama was on? On another planet during Stargate SG-1? Don't worry, with Sky On Demand on Virgin Media, you can catch up with shows from the Sky channels in your package whenever you like via TV On Demand.

The legal stuff
Thinking of joining?
Switching is easy
Call us on 0800 0643844

Offers

Come and see us
It's the only way to watch
Find out why we think TiVo is the best way to watch TV ever and then some.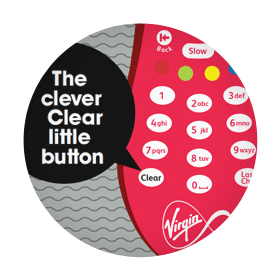 Clear button – make old programmes vanish
Did you know you can delete an entire folder of your recordings (as well as individual shows) in one go with a single tap of the Clear button on your TiVo® remote? Hey presto!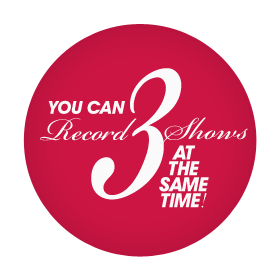 Record 3 shows at once
Fed up of the daily battle for the remote control? Well wrestle no more. Only TiVo lets you record three shows at once while watching an earlier recording. So he can get his sports fix, she can warble along to Glee and relax. (The Sky+ HD box will only let you record two.)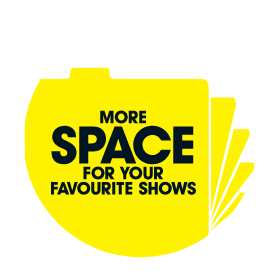 TiVo storage – hours and hours of recordings
Like to store shows up for rainy days? Who doesn't? And you can really go to town with TiVo. Our 500GB TiVo box can store 250 standard hours of TV and our 1TB TiVo box can store double that. Now that's a lot of episodes of Hoarders. A Sky+ HD box can only manage up to 185 hours.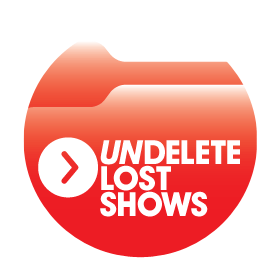 Undelete lost shows
Whoops – deleted the latest episode of Dynamo by mistake? Don't panic! Your TiVo box lets you magic deleted shows back with the Undelete feature, so nothing is ever lost forever. We'd tell you how it works, but that might ruin the mystery.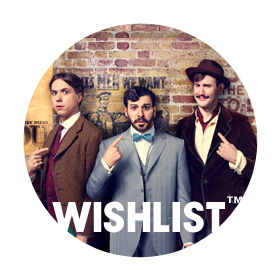 WishList™ – like Series Link, only better
Don't want to miss the return of your favourite show or the start of a great new series? Relax, you can rely on WishList™, only available on your TiVo box. Select your favourite show (or even actor or director) and it will record them the next time they're on TV. Smart hey?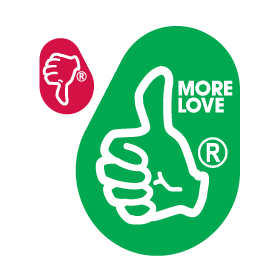 Tell TiVo how you feel with Thumbs Up or Thumbs down
Love period dramas and can't stand reality TV? No problem, just tell TiVo. Use the Thumbs Up and Thumbs Down on your remote and your clever little TiVo box will learn what you like and pop them in your Suggestions folder.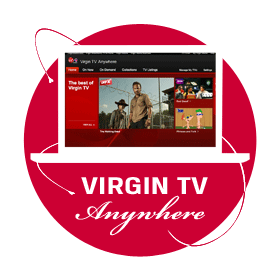 TV Anywhere app – king of TV apps
Our award winning Virgin TV Anywhere app puts you in control. While you're at home, it acts as a super speedy, gesture controlled remote, so you decide what to watch next without having to interrupt your current viewing. You can also manage and delete your TV recordings away from home.

The legal stuff
Thinking of joining?
Switching is easy
Call us on 0800 0643844

Offers

Come and see us
Tantalisingly tariff-ic value mobile

It's not just our 99% UK coverage we like to brag about. With Virgin Mobile, it's all about giving you more bang for less buck.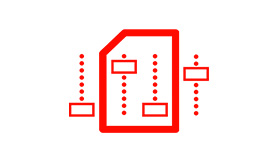 Flexibility for you
Want to switch up or down a tariff? No problem, no one likes being tied to a tariff that's not quite right. If your current Pay Monthly plan isn't working for you, just give us a call and we'll handle the rest.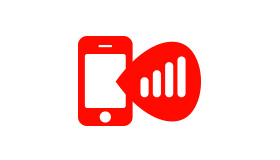 Virgin Mobile – bigger, better mobile coverage
Love always having a signal? Well, we use EE networks for over 99% UK coverage, so whether you're up a hill or down a well, we're confident you'll be able to get a signal!


Free calls to Virgin Mobiles!
We want you to be able to call your buddies whenever you like. That's why when you have Virgin Mobile or home phone you get free calls to any other Virgin Mobile. Good call.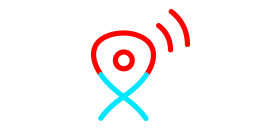 WiFi Buddy
With WiFi Buddy you can effortlessly auto-connect to thousands of hotspots in popular places like cafes, bars, shops and restaurants. No more sign ups, no more logging in – just the speedy WiFi you need, in a jiffy for free.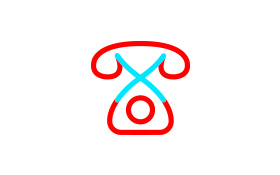 Wave goodbye to hefty roaming costs
If you've got a Virgin home phone talk plan, you could save oodles of money with our clever smartphone app, SmartCall. It lets you make calls from your Virgin Phone talk plan on your mobile, anywhere you can connect to a WiFi network, at no extra cost.
The legal stuff
Thinking of joining?
Switching is easy
Call us on 0800 0643844

Offers

Come and see us
Much more than just a service
Discover the extra little nuggets we throw in exclusively for our lovely customers.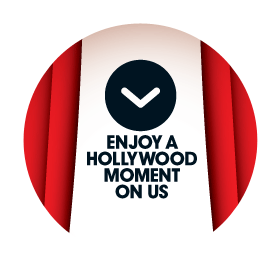 Let's all go to the movies
As well as delivering the best movies direct to your home we also give you the chance to catch free previews of the latest blockbusters like at your local cinema with Movies First. Since 2011, we've taken 57,000 of you out on us – and we even provide the popcorn.

Find out about exclusive previews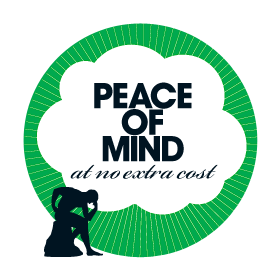 Servicing and repairs as standard
Unlike some, we won't charge you a bean extra to keep your equipment and services in tip-top condition. It's a peace of mind guarantee that if something does go wrong, you can relax knowing we'll sort it out – and that you won't pay a penny more.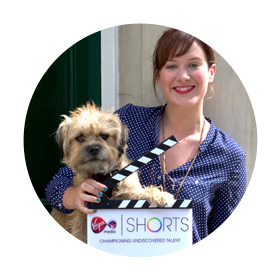 Virgin Media Shorts
We bring the biggest movies to your home, but we're also helping the next generation of movie talent get into the directing chair with Virgin Media Shorts. So far we've put the work of 61 short filmmakers, like last year's winner Jennifer Sheridan, on to the big screen.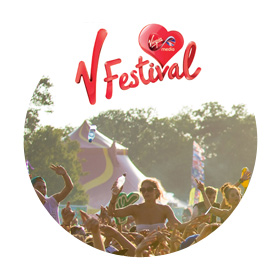 V Festival – 98,000 of you have bagged early bird tickets
Get festy-ready with early access to pre sale tickets for V Festival and join us in Our Garden, an exclusive hangout with your own bar, comfy seats and free massages. We'll even send you to enjoy some DJ sets at Our House – the summer's best warehouse party. Look out for info closer to the time.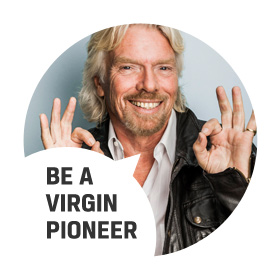 Pioneers – be the next Richard Branson
We think great ideas need to be heard. So far we've given 700 aspiring entrepreneurs the opportunity to pitch their ideas to Richard Branson and win £5,000 worth of funding and mentoring with Virgin Media Pioneers. Could this be your year? Why not find out how we could help get your brilliant idea off the ground?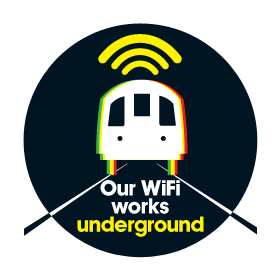 London Underground WiFi – surf on the Tube
We've made it possible for Virgin Media customers to get online for free at over 120 London Underground stations. uSwitch.com were so impressed, they gave us a gong for Best Broadband Innovation at their recent Broadband Awards.

The legal stuff
Thinking of joining?
Switching is easy
Call us on 0800 0643844

Offers

Come and see us
Free calls: Only Virgin Media Mobile customers can call Virgin Mobiles free. Virgin homephones can call Virgin mobiles for free. Virgin Mobiles can't call Virgin Homephones for free however.
SmartCall: SmartCall is available to home phone cable customers only with a compatible talk plan. Not for commercial use. You can only register a maximum of two devices per account. Eligible devices apply – see website for details. WiFi connection required. Acceptable use policy applies. Call categories aligned to your talk plan. Inclusive outbound calls only – you cannot make chargeable calls outside of your talk plan. UK call times apply when using SmartCall abroad. SmartCall cannot be used to make calls to the Emergency services (999 and 112). Further Legal Stuff applies. Go to virginmedia.com/legal/smartcall. All details are correct at time of publication and subject to change without notice.
WiFi Buddy: Our WiFi footprint includes access to over 22,000 hotspots from The Cloud, across the UK such as M&S, WH Smith, Superdrug, Wetherspoon pubs, Pret A Manger, Caffé Nero, Wagamama, Pizza Express, KFC, Alton Towers, Thorpe Park, plus selected shopping centres and train stations.

Calls to Virgin Mobile phones at no extra cost: Call connection fee does not apply. Virgin Mobile phone calls are free for the first 60 minutes. Calls to 'active' Virgin Mobile numbers are free. As with your landline calls, re-dial before 60 minutes to avoid call charges. To be 'active', the Virgin Mobile phone number called must have originated a chargeable outbound call, SMS or data session within the previous 90 days. Remember that if you call a Virgin Mobile phone number that is roaming overseas, that number will still be charged any applicable roaming tariff, even though your part of the call may be free. Please note that new activations (e.g. new connections or numbers ported into Virgin Mobile) may take up to 72 hours to be recorded by our landline billing systems. Calls made prior to the number being recorded will be charged at the standard rate.
#UK's fastest broadband: Fastest download speeds widely available to consumers according to 2014 Ofcom report. Ofcom's review of UK broadband speeds published in April 2014, based on Ofcom November 2013 test results. Virgin Media vs major UK ISPs (average download speeds).
Free Calls to Virgin Media National Directory Enquiries Service on 118180 are only available from a Virgin Media home phone (Cable & National) and Virgin Mobile; charges apply for calls to 118180 from other operators. Fair Use Policy applies, with a maximum of 10 calls per day. Calls breaching this Fair Use Policy will be subject to retrospective charge of 30p per call. Onward connection restrictions apply. Further terms and conditions apply, see virginmedia.com for details.
£5 off: £5 monthly saving included for Virgin Media Cable and National customers. Cannot be combined with any other discount or promotion. Discount applies for minimum term of Pay Monthly mobile contract only, subject to continuing eligibility
Tariff movement: Applies to tariffs that were available on same handset at the same upfront fee at the commencement of your minimum term contract. The new allowance and price will apply from your next monthly package for remainder of the minimum term, unless you change your tariff again. Details at virginmobile.co.uk
HD: HD ready TV and V HD/V+ HD/TiVo Box connected with HDMI cables required to view HD content.
Catch Up TV: Available in all digital TV packages. Catch up TV content available for 7 days after broadcast.
Sky Anytime: Sky Movies on Sky Anytime included with Sky Movies Collection and Sky Sports on Sky Anytime included with Sky Sports Collection.

Virgin TV Anywhere: Content available to view depends on TV package. Not all channels from relevant pack available. Live streaming and On Demand available in UK with broadband or Wi‐Fi internet access only. Access via PC, Mac or TV Anywhere App. TiVo tools for TiVo customers only. Minimum 800 kbps recommended per device accessing the service concurrently. Maximum of 2 devices per account can watch 2 concurrent streams at any time.. Sky Channels only available via a PC or laptop.Virgin TV Anywhere App: Only available to TiVo customers with compatible device (currently iOS devices and selected android mobiles and tablets only). Visit virginmedia.com for full terms and conditions.

TiVo: TiVo, WishList and the Thumbs Up and the Thumbs Down logo are trademarks or registered trademarks of TiVo Inc. and its subsidiaries worldwide.

+++Servicing and Repairs: Sky customers own their own boxes. Equipment remains property of Virgin Media. That's why we can offer you servicing and repairs (excluding misuse mistreatment) for as long as you're a customer, not just your 1st 12 months.