Value For Money | Mobile | Virgin Media

Award-winning value from Virgin Mobile

Virgin Mobile is all about giving you more bang for your buck.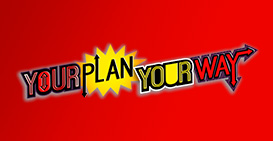 More flexibility for you
Change is a good thing, which is why we give you the freedom to change your plan up or down depending on what you need. Move up to enjoy more minutes and data. Move down to reduce your monthly cost. Brilliant!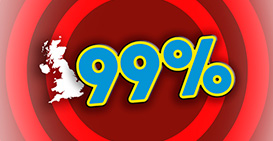 99% 4G population coverage. Our 4G is faster on average than Vodafone, Three and O2
Virgin Mobile's service gives you superfast 4G speeds of up to 50Mbps, covering 99% of the UK population. So whether you're browsing, streaming, or chatting, we're confident you'll be able to get signal.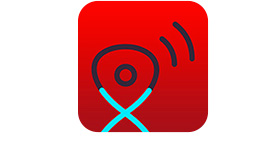 Free Virgin Media WiFi
With the Virgin Media WiFi app you can connect to over 2 million wireless hotspots across the UK. No more sign ups, no more logging in, just the speedy WiFi you need, when you need it.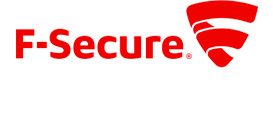 Internet security
Stay safer online with F-Secure SAFE free for 12 months when you sign up (worth £79.99). It helps keeps you and your family protected online from all manner of threats and internet nasties on up to five devices.

Best Customer Experience
We won Best Customer Experience at the 2016 uSwitch Mobile Awards for the flexibility of our plans and all the helpful folks at our contact centres. Thanks uSwitch!


Best Retailer Customer Service
Another one for the trophy cabinet! We won Best Retailer Customer Service at the 2017 uSwitch Mobile Awards too, so you know you're in good hands with Virgin Mobile.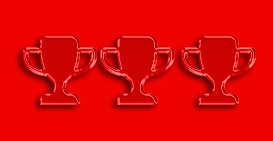 Best Value Network
We're always working hard to deliver great value to you, which is why our range of fantastic deals earned us the Best Value Network accolade at the Mobile Choice Consumer Awards 2016.

The legal stuff
Already with Virgin Media?
Upgrade your package
Thinking of joining?
Switching is easy
Call us on 0800 0643844

Offers

Come and see us
Virgin Media WiFi app: Requires iOS 8 or later and Android 4.3 or later. Virgin Mobile customers: the app will work in a device where a Virgin Mobile SIM is present and setup has been completed. Mobile and WiFi Connection required for Virgin Mobile customers. UK only. Experience varies by location and number of users. Terms and conditions apply.
F-Secure: New F-Secure customers only. One subscription per Virgin Media customer. Not available on BlackBerry. Current retail price £79.99, see https://onlineshop.f-secure.com. Up to 5 devices.
Free calls: Only Virgin Media Mobile customers can call Virgin Mobiles free. Virgin homephones can call Virgin mobiles for free. Virgin Mobiles can't call Virgin Homephones for free however.
WiFi Buddy: Our WiFi footprint includes access to over 22,000 hotspots from The Cloud, across the UK such as M&S, WH Smith, Superdrug, Wetherspoon pubs, Pret A Manger, Caffé Nero, Wagamama, Pizza Express, KFC, Alton Towers, Thorpe Park, plus selected shopping centres and train stations.

#UK's fastest broadband: Fastest download speeds widely available to consumers according to 2014 Ofcom report. Ofcom's review of UK broadband speeds published in April 2014, based on Ofcom November 2013 test results. Virgin Media vs major UK ISPs (average download speeds).
Free Calls to Virgin Media National Directory Enquiries Service on 118180 are only available from a Virgin Media home phone (Cable & National) and Virgin Mobile; charges apply for calls to 118180 from other operators. Fair Use Policy applies, with a maximum of 10 calls per day. Calls breaching this Fair Use Policy will be subject to retrospective charge of 30p per call. Onward connection restrictions apply. Further terms and conditions apply, see virginmedia.com for details.
£5 off: £5 monthly saving included for Virgin Media Cable and National customers. Cannot be combined with any other discount or promotion. Discount applies for minimum term of Pay Monthly mobile contract only, subject to continuing eligibility
Tariff movement: Applies to tariffs that were available on same handset at the same upfront fee at the commencement of your minimum term contract. The new allowance and price will apply from your next monthly package for remainder of the minimum term, unless you change your tariff again. Details at virginmobile.co.uk
HD: HD ready TV and V HD/V+ HD/TiVo Box connected with HDMI cables required to view HD content.
Catch Up TV: Available in all digital TV packages. Catch up TV content available for 7 days after broadcast.
Sky Anytime: Sky Cinema on Sky Anytime included with Sky Cinema Collection and Sky Sports on Sky Anytime included with Sky Sports Collection.

Virgin TV Go: Content available to view depends on TV package. Not all channels from relevant pack available. Live streaming and On Demand available in UK with broadband or Wi‐Fi internet access only. Access via PC, Mac or TV Go App. TiVo tools for TiVo customers only. Minimum 800 kbps recommended per device accessing the service concurrently. Maximum of 2 devices per account can watch 2 concurrent streams at any time.. Sky Channels only available via a PC or laptop.Virgin TV Go App: Only available to TiVo customers with compatible device (currently iOS devices and selected android mobiles and tablets only). Visit virginmedia.com for full terms and conditions.

TiVo: TiVo, WishList and the Thumbs Up and the Thumbs Down logo are trademarks or registered trademarks of TiVo Inc. and its subsidiaries worldwide.

TV On Demand: Once purchased, all chargeable On Demand content must be viewed within 48 hours. Sky Anytime and TV On Demand content you receive depends on which TV package you take.

Movies On Demand: Virgin Movies On Demand movies are pay by title.

Premium channels: Premium channels and package upgrades must be kept for at least 30 days. You must subscribe to Sky Sports and/or Sky Cinema in SD to take these channels in HD. Sky Sports News HQ HD not yet available on Virgin Media. Sky Cinema Premiere +1 not available in HD.

ᴥ Sky premium HD channels: Sky premium HD channels £7 per month when subscribing to Sky premium SD channels.

þSky Cinema On Demand:Over 1000 movies on demand are available to Virgin Media customers from the 6th March 2015.

Sky Sports: The F1 Logo, F1, FORMULA 1, FIA FORMULA ONE WORLD CHAMPIONSHIP, GRAND PRIX and related marks are trademarks of Formula One Licensing BV, a Formula One group company. All rights reserved.

+++Servicing and Repairs: Sky customers own their own boxes. Equipment remains property of Virgin Media. That's why we can offer you servicing and repairs (excluding misuse mistreatment) for as long as you're a customer, not just your 1st 12 months.