Protect your family on the web | Broadband security – Virgin Media

The two sides of the web

Kids love the web. It's a world of fun, learning and exploration that they should all enjoy. But there are things you won't want them to see. Here are some tips to help your kids stay safe.
Existing customers
Upgrade to one of our great Collections
Upgrade now

Protecting your family online

What are the biggest threats to your kids online?
You can't avoid web nasties if you don't know what they look like. Here are a few of the biggest threats facing kids online.
Child grooming
Unfortunately, the anonymity of the web makes it ideal for those with criminal intentions. An adult using a social networking site, chat room or online forum can pretend to be anyone – like a 13-year-old girl looking to make new friends.
Cyberbullying
As the name suggests, cyberbullying is using digital technology to bully other children. As with any form of bullying, this can have a devastating effect on a child.
Sharing personal information
Kids love social networks like Facebook and Twitter. But in a world where sharing is part of the fun, there's a danger that they share too much information with strangers, like mobile numbers or pictures of themselves, which might pose a threat to your family.
Explicit material
Search engines make it easy for anyone to find explicit or inappropriate material (such as pornographic or violent images) on the web.

How do you help your kids avoid them?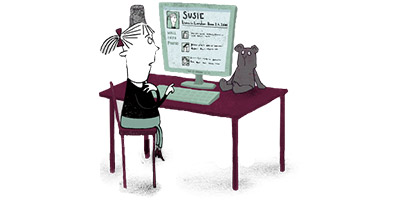 There are lots of handy tools out there to make your job as a parent easier.
Parental controls block websites and applications that you think are unsuitable for your child. They come in all shapes and sizes, from stand-alone software to customisable settings within your computer's operating system or web browser.
We give all our customers a complete, market leading security package called Virgin Media Security, free of charge. We think it's a great way for you to control what your kids see on the web.