Ofcom Most Reliable Broadband Provider 2018

The people have spoken… We're still the most reliable!
Each year Ofcom gathers the opinions of UK broadband customers and puts them all into the Ofcom Customer Satisfaction Tracker.
The results are a who's who of UK broadband provider performance in categories including speed, reliability and overall customer satisfaction. So how did we do?
We were voted Most Reliable Broadband Provider again, with 51% of you feeling 'very satisfied' with the reliability of our services and a total satisfaction rate of a whopping 82%!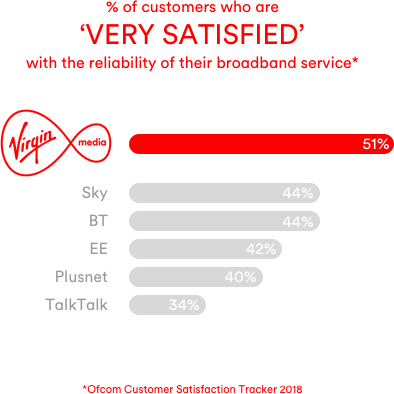 You can check out how we did in the 2018 Ofcom report
Whether you're an online gamer, movie streamer or digital explorer, life's better brilliantly connected.