Tracking your order – Discover – Virgin Media

Tracking or changing your order
Bet you can't wait for your new services to arrive. Fantastic. But if you've forgotten when your technician is coming in all your excitement, don't worry. You can find out when your installation is due or even change the date by heading over to My Virgin Media.

How to track or change your order
Need a hand to track or change your order? Follow these simple steps.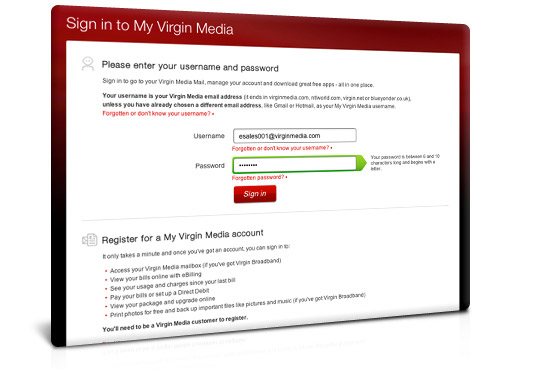 2. Click on Track Orders on the right-hand side of the My Virgin Media homepage.
The My orders screen pops up.
What you now see depends on whether you have a technician installation or upgrade booked, or you are waiting for a QuickStart self-installation pack.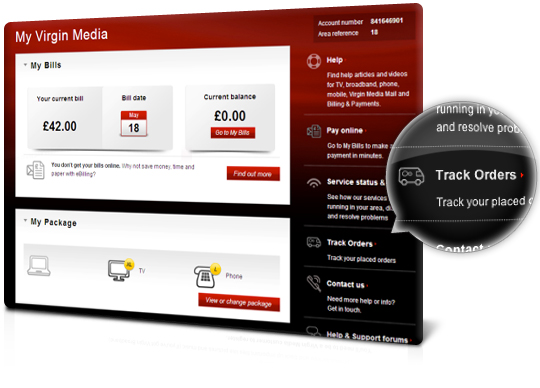 Tracking or changing your installation appointment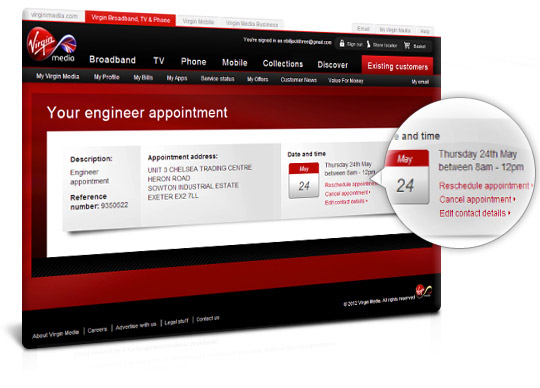 The details of your installation appointment are displayed at the top right of the screen.
If you want to change this time, just click on the Reschedule link (circled above), and as long as it's not within 24 hours of your original order date, you can arrange your technician visit for another time.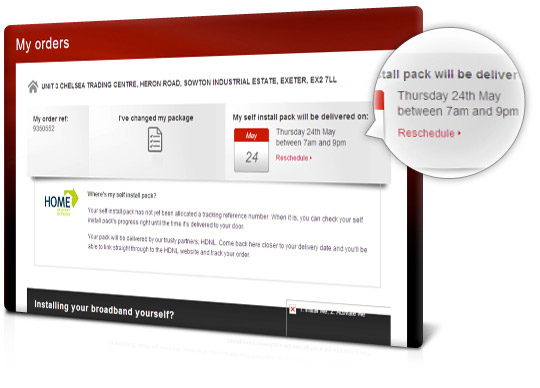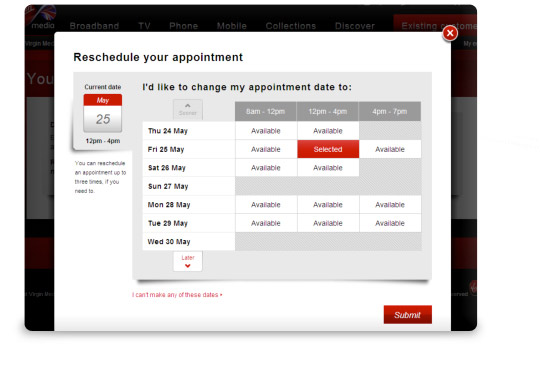 The calendar tool will appear. Just select your preferred date, and click on Submit. We'll send you an email confirmation with your new appointment details.

Ready for your installation?

Changing to QuickStart self-installation
If you've arranged for a technician to visit but changed your mind and want a QuickStart self-installation pack instead, give us a call on 0345 454 1111*. This option is not available for Virgin Media: Tivo® Service and homes that haven't had cable services for a while, so check first to see whether you can.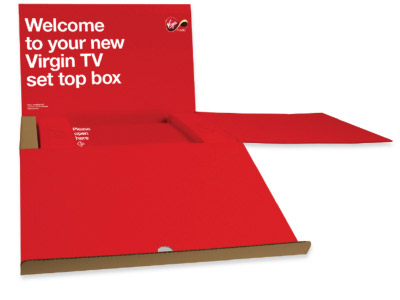 Tracking or changing your QuickStart self-installation pack
To check the details of your QuickStart pack delivery, look for your order details on the top right of your screen.
HDNL are our delivery partners. If you see a link to the HDNL website, your order has been assigned a tracking reference number, and it will go through to its current status. Can't see a link? Just come back nearer to your delivery date – then as soon as a link is displayed, you can track your order.
To re-schedule your QuickStart date, you'll need to:
Call us on 150 from your Virgin Media home phone, or 0345 454 1111* the same day you place your order with us.
After this, your order passes to HDNL, and if they try to deliver when no one's at home, they'll leave a card with their telephone number for you to arrange another day. Simple.
The legal stuff
* For details about how much it costs to call our team from a Virgin Phone, visit virginmedia.com/callcosts. Call costs from other networks and mobiles vary.