Installing your kit yourself – Discover – Virgin Media

Installing your kit yourself
Love a bit of DIY and ordered one of our QuickStart packs? It's winging its way to you and will be with you in next to no time. And you'll be glad to know it's quick and easy to get set up (that's why we call it QuickStart).

How to get up and running with QuickStart
1. Your QuickStart pack will be delivered by courier within three working days (four days for Northern Ireland). If you've ordered one of our TV boxes, it will need to be signed for by someone aged 18 or over. If you can't be at home, your courier will leave a card with details about how you can rearrange delivery.
2. What you get in your QuickStart pack depends on what Virgin Media services you ordered.
3. You'll find some simple step-by-step instructions telling you how to set up each of your services.
4. Once you've got all the bits and bobs in the right place, you can call our activation centre to activate your services on 0800 953 9500. They're here to help Mon-Fri, 8am-10pm; Saturday, 8am-6pm; and Sunday 9am-5pm.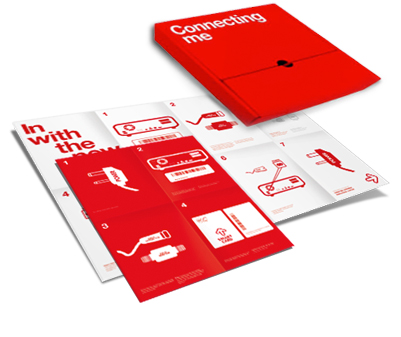 If you want to track your QuickStart order, visit the site of our couriers, YODEL.
Don't forget that to make sure they're set up in the best possible way, any additional boxes must be installed by one of our engineers and are not available with QuickStart.