TiVo – Discover TiVo – What's on? | Virgin Media

What you can watch with TiVo
You'll never be short of something to watch with TiVo. Choose from loads of channels, watch your favourite shows on demand, or catch up with the best of the week's telly. So what do you want to watch?
Existing customers
Upgrade to one of our great Collections
Upgrade now

All the channels you love
We think you should have all the TV you want and all your favourite channels. That means Sky channels like Sky 1 HD and Sky Living HD. Plus, add Sky Movies and Sky Sports if you fancy it, too.
But we think you deserve more than that. Like being able to watch all your favourite programmes in HD, but without having to pay extra for it. That's why we give you up to 23 HD channels, with no extra monthly fee.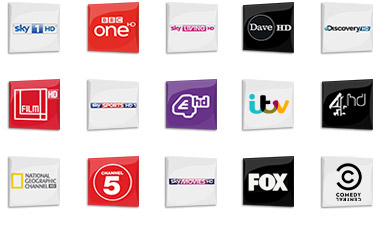 Watch whatever you like, whenever you like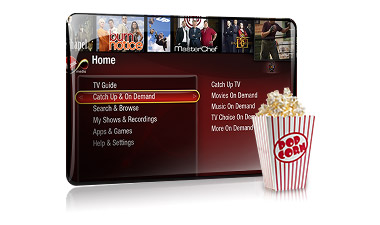 Enjoy a whole world on demand
Our TiVo service gives you access to a whole wide world of movies, TV and music on demand, too. That's over 500 of the latest blockbusters (with lots available on the same day as their DVD release) as well as much loved film classics like Mary Poppins.
There are loads of TV series you can watch back to back, a bit like a box set. Dip into House, NCIS, Heroes, 30 Rock – plus thousands of others. Like all our shows in TV On Demand, you can play, pause and rewind them – just like a DVD. Savour each episode one by one, or take over the TV and watch them back to back in one blissful Sunday haze.
It's easy to find what you want to watch with Search. Or, if you're not sure what you're in the mood for, browse by collections, genres like comedy, action or drama and see what takes your fancy.

Catch Up on the TV you've missed
We know what it's like to miss your favourite TV show. So we give you Catch Up TV at no extra cost.
You can catch up on any show from our pick of the week's TV. So if you didn't make it home in time for last night's Coronation Street, no sweat. It'll be ready and waiting for you for the next seven days.

Cabled areas only. New 12-month minimum term contract applies. Installation fee. TiVo box remains property of Virgin Media. Further legal stuff applies.
TiVo and the Thumbs Up logo are trademarks or registered trademarks of TiVo Inc. and its subsidiaries worldwide.
Free activation when you take a 500GB TiVo box as your first box. Installation fee (£49.95) applies.